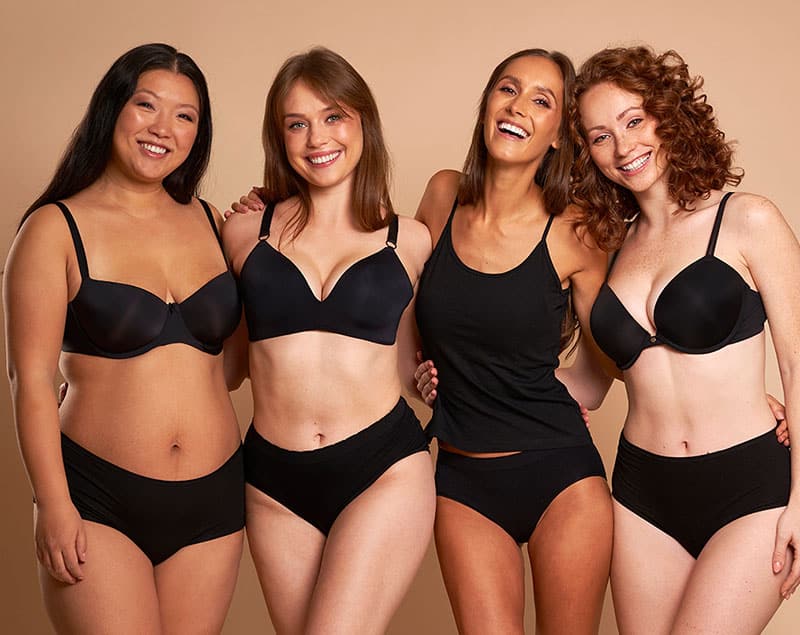 A woman's life unfolds through distinct stages, each marked by unique experiences, challenges, and physical and hormonal changes. These changes in a woman's life are an intrinsic part of her reproductive journey. As well as influencing her physical health, emotional well-being, and overall quality of life, they can also impact on her appearance. Because we take a holistic view of beauty and aesthetics, we appreciate that gynaecology has an important role to play in helping you to be the best version of you.
At our Women's Wellbeing Clinic, we are dedicated to providing comprehensive care and support to women, addressing their unique health needs and promoting overall wellbeing. Our team of experienced healthcare professionals specialises in a range of services tailored to enhance women's health and happiness. With a focus on compassion, respect, and individualised care, we are here to guide and empower you on your journey to optimal wellbeing.
Services
Aesthetic Gynaecology
Enhance your confidence and reclaim your femininity with our range of aesthetic gynaecology treatments designed to address various concerns and improve your intimate health. 
Gynaecological Health
Our expert team of gynaecologists offers comprehensive care for conditions such as endometriosis, menorrhagia (heavy periods), pelvic pain, and more, ensuring your reproductive health is in safe hands. 
Gynaecological Oncology
If you or a loved one is facing a gynaecological cancer diagnosis, our skilled oncology surgeons provide advanced treatment options and compassionate care throughout your journey. 
Colposcopy
Our clinic offers colposcopy services for early detection and diagnosis of cervical abnormalities, providing peace of mind and personalised treatment plans when needed.
Gynaecological Ultrasounds
Our state-of-the-art ultrasound facilities enable accurate diagnosis and monitoring of various gynaecological conditions, ensuring you receive the most effective care.
Vulval Health
We specialize in the management of vulval atrophy, lichen sclerosis, and other vulval conditions, offering personalised treatments to restore comfort and confidence.
Minimally Invasive Surgery
Our team excels in minimal access gynaecological surgery, utilising the latest techniques to minimise scarring, reduce recovery time, and optimise surgical outcomes.
Wellbeing and Support
In addition to medical care, we prioritise your overall wellbeing. Our clinic offers counselling, support groups, and resources to help you navigate the emotional aspects of your health journey
At our Women's Wellbeing Clinic, we understand that the menopausal transition can bring about significant changes and challenges in a woman's life. Our expert team is dedicated to providing comprehensive menopause care, supporting and guiding you through this transformative phase. We offer the best and most up-to-date options, including both hormonal and non-hormonal approaches, to help you overcome the symptoms and maintain a high quality of life.
Compassionate Support
Our compassionate team of healthcare professionals recognizes the physical, emotional, and psychological impact of menopause. We are here to provide the support and guidance you need, ensuring that you feel heard, understood, and empowered throughout your menopausal journey. We take a personalized approach, tailoring our care to your individual needs and preferences.
Comprehensive Evaluation
During your menopause care consultation, our experienced clinicians will conduct a thorough evaluation to assess your specific symptoms and their impact on your daily life. We will take the time to listen to your concerns, answer your questions, and address any fears or anxieties you may have about the menopausal transition.
Treatment Options
Based on your evaluation and preferences, we will present you with a range of treatment options designed to alleviate your menopausal symptoms and improve your overall wellbeing. Our team stays up to date with the latest research and advancements in menopause management, ensuring that you receive the most effective and evidence-based treatments available.
Hormonal Options
If appropriate for your situation, we can discuss hormonal therapies, including hormone replacement therapy (HRT), to address symptoms such as hot flashes, night sweats, vaginal dryness, and mood changes. We will explain the benefits, potential risks, and side effects associated with hormonal treatments, helping you make informed decisions about your care.
Non-Hormonal Options
For those who prefer non-hormonal approaches or have contraindications to hormone therapy, we offer a variety of alternative treatments. These may include lifestyle modifications, dietary adjustments, herbal remedies, and non-hormonal medications that can effectively manage symptoms and enhance your overall wellbeing.
Long-Term Health
In addition to symptom management, we emphasize the importance of long-term health during and after menopause. We will discuss strategies to optimize bone health, cardiovascular health, and overall wellness, including regular exercise, a balanced diet, and preventive screenings tailored to your age and medical history.
Follow-up Care
Menopause is a dynamic process, and your needs may change over time. We provide ongoing follow-up care to monitor your progress, adjust treatments as needed, and ensure that you continue to receive the support and guidance you require throughout your menopausal journey.
Contact Us
If you are experiencing menopausal symptoms or have questions about menopause care, our team is here to help. Contact Women's Wellbeing Clinic to schedule a consultation or learn more about our comprehensive menopause care services. We look forward to supporting you during this important stage of your life.
Appointment Booking
Contact us to book an appointment.
Our expert team will support and can guide you through the troublesome menopausal changes by supplying you with the best up to date options (hormonal, non-hormonal).
Find out more about our Womens' Wellneing specialist consultant Mr Ahmad Sayasneh.