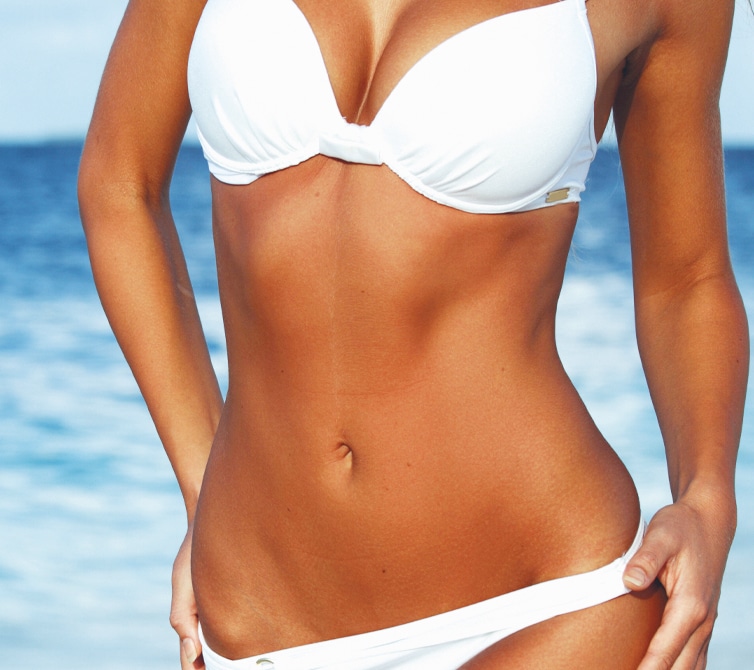 Breast augmentation to enhance breast size and shape is appropriate if one desires to enhance the size of small or asymmetrical breasts, or to restore volume and lift to the breasts after weight loss or pregnancy.
There are two primary types of implants: silicone or saline implants. We will present your choices for the type, size, shape and profile of each breast implant to achieve a natural-looking enhancement. We will take measurements to determine the best size for your frame. You may bring in photographs from the internet or a magazine to discuss your desired size.
The incisions through which implants are inserted, are inconspicuously placed under the breast, under the nipple and areola or in the underarm area (axilla). Placement options under or over the muscle will also be discussed with you during your consultation.
Generally outpatient, under general anaesthesia, a breast augmentation may require an overnight stay when combined with other procedures.
Recovery depends on the extent of your breast augmentation. You can return to light activities within a day or two and full activities within 2-3 weeks. Patients are very satisfied with the results which are usually long term. Future changes in breast appearance may be due to weight change or pregnancy.