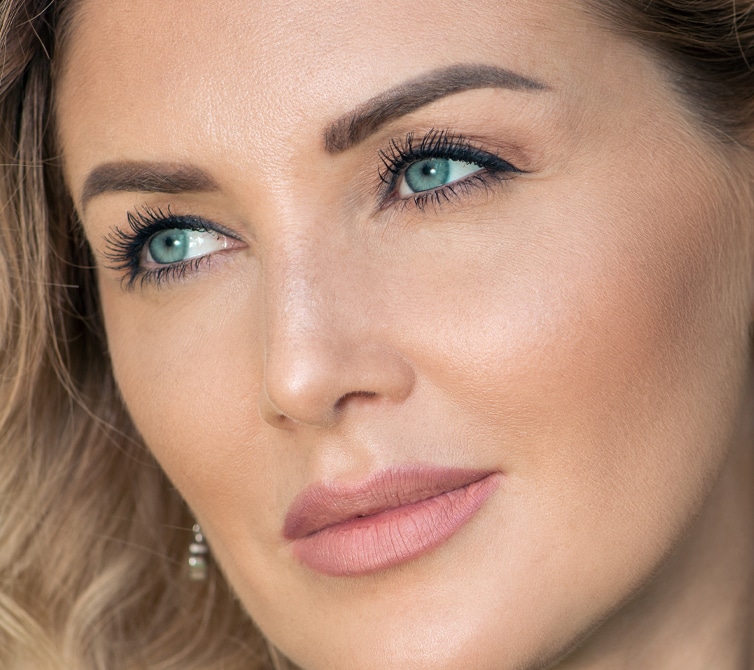 The Ghanem Skin Peel is ideal for:
Improving skin tone and texture;
Reducing fine lines and wrinkles;
Cleansing pores and oily skin and reducing large pores;
Treating acne-prone skin;
Smoothing rough texture or hard skin (such as on the elbows and knees)
Reducing pigmentation and sun damage;
Improving vascular concerns and abnormalities, including thread veins.
The peel is usually applied on the face, neck and décolletage, but may also include other areas of the body like the hands, elbows, knees and feet.
The bio-stimulation agents create deep tissue rejuvenation, resulting in smooth, plump, luminous skin. Significantly, the effect of the antioxidants induces relaxation in fine lines and wrinkles, as well as the formation of new collagen, the building blocks of youthful skin.
How it Works
Most chemical peels contain TCA or AHAs, and are made simply to strip the outer skin layers in order to stimulate the production of new skin cells. However, we use innovative, patented biphasic technology that acts in a multidimensional form by delivering bio-stimulation via amino acids and vitamins. Our Peel includes the following active ingredients: Trichloroacetic Acid (TCA), Tartaric Acid, Citric Acid, Salicylic Acid, Lactobionic Acid, Gamma-aminobutyric Acid (GABA), Arginine, Proline, Isoproline, Sodium Ascorbate and Riboflavin, among others. This unique, rich composition makes it far superior to any other skin peel options available on the market.
During the treatment your skin will be thoroughly cleansed, followed by application of our signature cocktail of skin peeling ingredients on the treated area. After approximately 30 minutes, the peeling ingredients are gently washed off and the area moisturised.
The number of treatment sessions depends on the skin concerns treated.
We usually recommend two to three treatment sessions, on average, spaced one to two weeks apart. Maintenance treatments every few months are also recommended.
The treatment increases skin thickness, stimulates collagen and elastin production and results in new, healthy skin cells. We are thus able to achieve a desired youthful appearance and improve many other face and body skin concerns associated with ageing.
The Peel is pain-free with zero downtime and you can resume normal activities right away. Results are immediate, leaving your skin soft and velvety.
The Ghanem Peel at a Glance