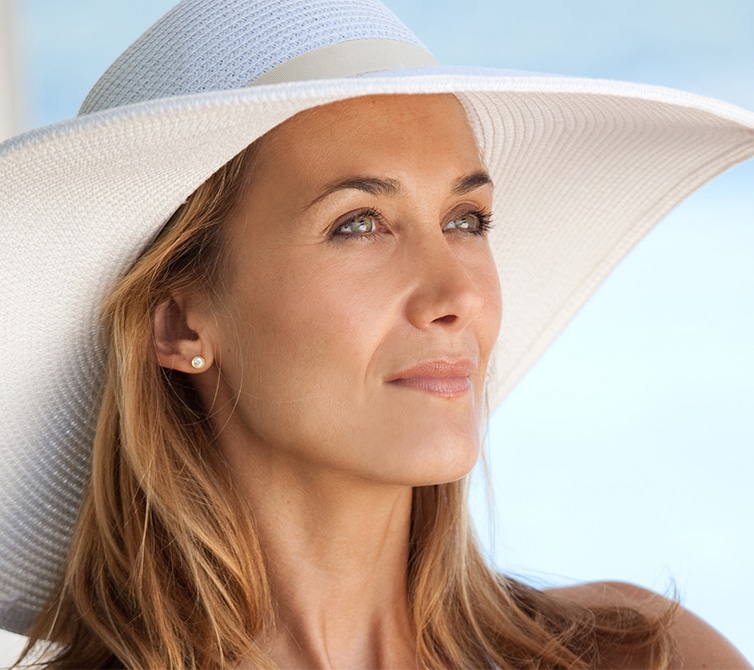 At The Ghanem clinic we are pioneers in the field of non-surgical facelifting. We are the UK's first clinic to introduce a range of innovative treatments that tighten your skin, contour your face and leave you looking years younger without having to resort to surgery with the associated discomfort, downtime and possible scarring
As consultant plastic surgeons with particular expertise in facial anatomy and an in-depth knowledge of the latest non-surgical aesthetic treatments we are able to take a holistic approach to help you achieve the best possible results. This will mean we recommend a range of treatments to address the key issues associated with the aging process of skin laxity, volume restoration and surface rejuvenation.
Our expertise has been recognised most recently by Tatler Magazine who in their 2021 Beauty and Cosmetic Surgery Guide named clinic Medical Director Mr Ali Ghanem as 'Best for a facial refresh'. 
We offer a selection of non-surgical lifting treatments that can deliver results similar to a surgical facelift. At your consultation we will discuss your options and recomment which of these, or combination of treatments, will achieve the best result for you. 
Endolift® is an innovative new minimally invasive laser procedure that boosts skin restructuring and reduces cutaneous laxity. The treatment remodels the entire face: corrects mild sagging of the skin and fat accumulations on the lower third of the face (double chin, cheeks, mouth, jaw line) and neck as well as for correcting the skin laxity of the lower eyelid. 
Ellevate™ is a minimally invasive facial rejuvenation procedure that supports, elevates and enhances the neck and the back part of the jawline in order to help you reverse the signs of aging. It works by approximating the underlying platysma muscles and submandibular glands percutaneously.
FaceTite is a safe and effective minimally-invasive contouring treatment that can transform the signs of aging, reversing skin laxity, droopy jawline and neck irregularities like no other non-surgical treatment could do. Based on RFAL (Radio-Frequency Assisted Lipolysis) FaceTite and its complementary NeckTite treatment can provide superior internal and external fat reduction and skin tightening resulting in three-dimensional remodelling of the entire lower face and neck.
Morpheus 8 combines micro-needling with radiofrequency technology to tighten the skin and remodel fat to lift, smooth and contour the face and body.