The key to beautiful, healthy skin is vital skin cells. For a long time, only invasive methods could penetrate the deeper layers of the skin. The DERMADROP TDA system on the other hand, works without direct skin contact and delivers highly effective actives into the deepest skin layers and form active depots. All you feel during the treatment is a light, pleasantly cooling massage pressure on the skin surface. The skin regenerates from the inside out and regains its natural firmness and radiance, not only for the face but also for body, hair & nails.
Benefits
Lasting moisture-supply deposits
Improved complexion
Refreshed, radiant look
Activated cell renewal
Building and strengthening of collagen fibres
DERMADROP ultimate "glow"
Results:
Tightened skin
Firmer skin
Reduced wrinkle & signs of ageing
Bright even skin tone
Reduction of hyper-pigmentation and pigment disorders
Improved skin condition for impure skin
Mitigating of redness, tension, roughness
Activating & strengthening of skin's own repair mechanism
In-depth nourishing of allergy-prone skin due to hypo-allergy formula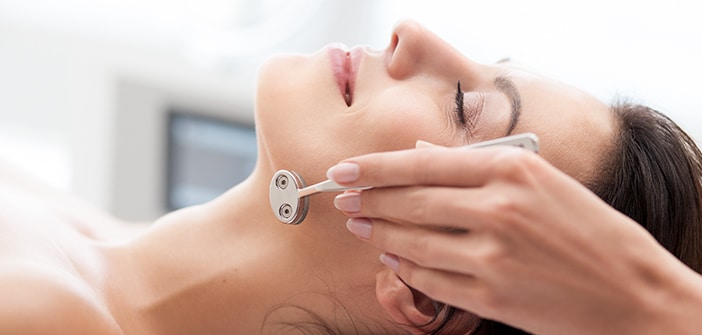 Preparation
The better the preparation, the better the results. We start with a careful cleansing with our DERMADROP's BACK TO ZERO cleansing mousse – gentle and a pure pleasure for the skin. For an efficient dermabrasion we offer: Our three-part TDA PREPARE set, it is uncomplicated, non-invasive and painless. The treatment enables targeted and controlled removal of the upper horny layers. Or DEMRADROP's PEELING+ TDA – a gentle fruit acid peeling that frees the skin from dead skin flakes, makes it more receptive to the subsequent TDA treatment and can intensify its effect. A nice side effect: cell renewal is stimulated and the complexion is optimized. The first step towards beautiful skin has been taken!
TDA Application
An in-depth treatment, that is gentle at the same time? While conventional cosmetic applications fail to penetrate the skin's barrier, TDA transports even active substances with large molecules down to deep skin layers. The skin regenerates from within and regains its natural beauty – without direct skin contact and without injections. During treatment, the applicator is moved across the skin at a defined distance. All you feel during the treatment is a light, pleasantly cooling massage pressure on the skin surface.
Repetition
One treatment is good, but a TDA cure is even better as after a few treatments, deposits of the TDA substances start to develop deep within the skin. Those depots nourish the cells continuously and provide a lasting improvement of the skin.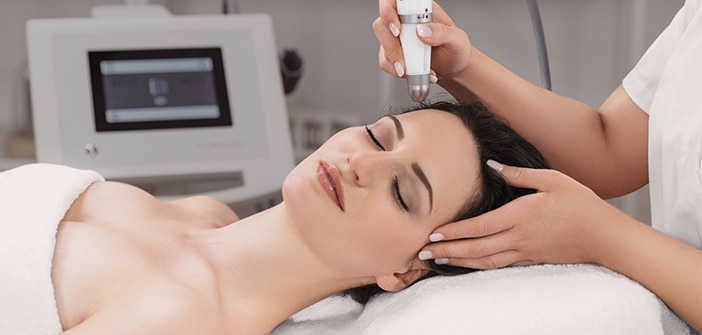 Immediate and progressive