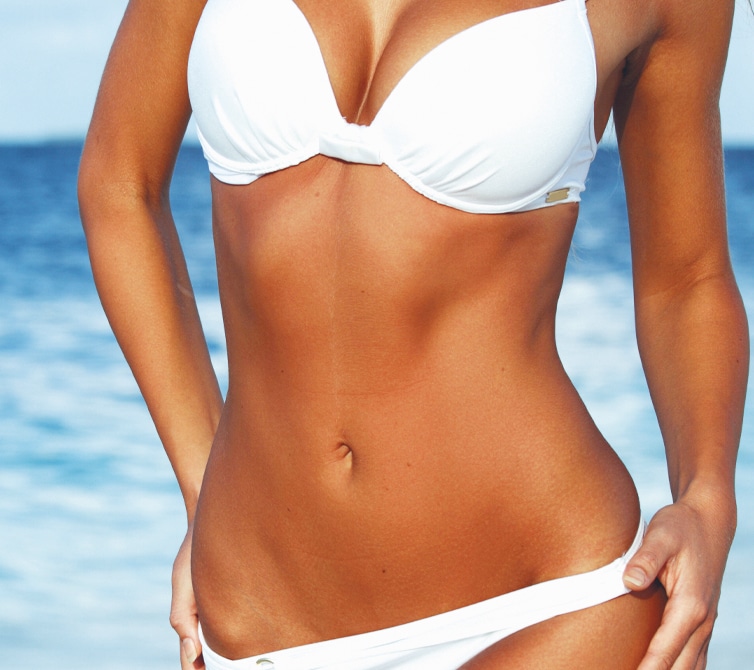 BodyTite is a non-surgical and minimally invasive reshaping procedure designed to remove stubborn fat and simultaneously re-contour the body and tighten the overlying skin. The procedure uses Radio Frequency (RF) energy to gently melt and remove excess fat through a tiny incision, and simultaneously tighten the skin. It is an effective standalone procedure and can also be used for contouring in conjunction with other procedures such as liposuction, abdominoplasty, gynecomastia, arm lift and thigh lift.
Our clinic Director Mr Ali Ghanem was the first plastic surgeon in the UK to perform the BodyTite procedure and is a key global opinion leader for the treatment.
Bodytite is an effective treatment for:
Abdomen ('muffin tops', post-pregnancy tummies)
Back ('love handles', bra bulges)
Chest ('man boobs' or Gynecomastia)
Inner and outer thighs ('saddlebags')
Buttocks
Upper arms ('bingo wings')
The benefits of BodyTite
A minimally-invasive cosmetic procedure, entirely performed with a tiny incision.
Cost-effective when compared to a traditional liposuction procedure, as BodyTite performs in a dual capacity, both as a skin tightening treatment as well as fat removal.
A cosmetic procedure that can be performed under local anaesthetic rather than general anaesthesia.
Risks associated with traditional cosmetic surgery are significantly reduced.
The Procedure
Our plastic surgeon, Dr. Ghanem, will insert the BodyTite heated hand-piece beneath the patient's skin surface through a tiny incision in the skin. This will begin an initial melting of the fat, and as a result, the fat removal process is more gentle and less traumatic to the body than typically seen with traditional liposuction and cosmetic surgery. After removing the fat, we tighten the saggy remaining area using RF energy.
The precise and controlled heating effect of BodyTite can target stubborn areas of fat without damaging any surrounding tissue. Moreover, it also contracts the skin and stimulates a healing response that produces new collagen and elastin cells that repair the affected area.
Results are seen immediately once swelling subsides, with 80% of improvement visible at 3 months and continuing over the following 3-6 months.
Post procedure care
Patients report very little post-procedure discomfort. You can expect to return to normal activity in as little as 5 days. A compression garment is used after surgery.
Immediate and ongoing up to 6 months