EMFACE Innovative new Facial Rejuvenation treatment
EMFACE is the latest generation non invasive facial contouring and rejuvenation treatment. This innovative, patented new treatment, builds on the award winning EmSculpt technology, exclusively combining synchronised radio frequency (RF) and HIFES technology to treat facial skin and muscles at the same time. The combined effect of skin remodeling with muscle toning results in enhanced wrinkle reduction and overall facial lifting.
"EMFACE is the only treatment that combines a physiological approach to toning facial muscles as part of facial rejuvenation. It is like going to the gym for ageing."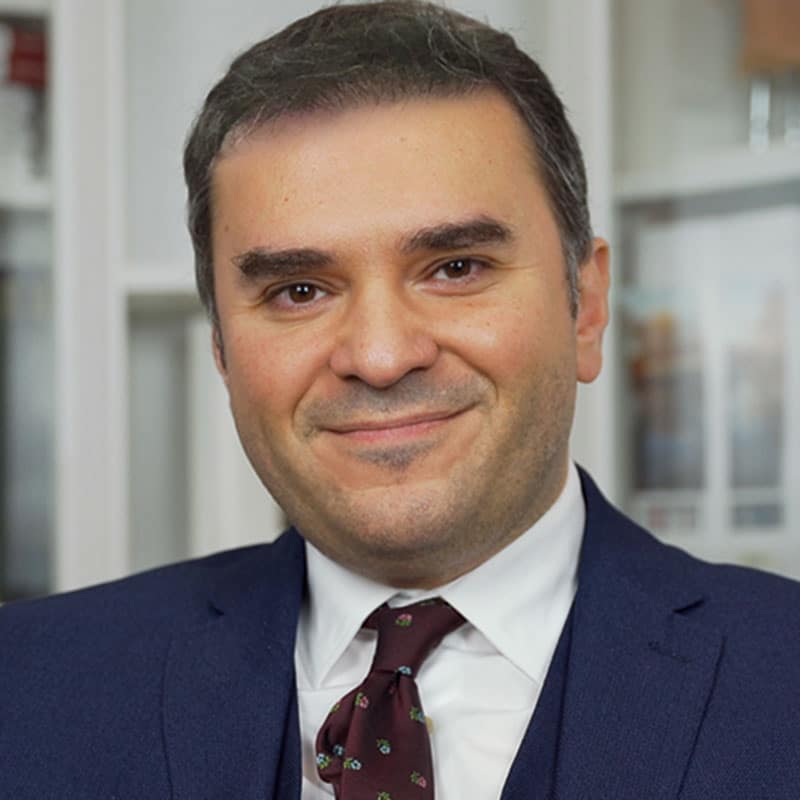 EMFACE uses synchronised dual energy modalities to address multiple signs of aging simultaneously. 
As we age facial tissues sag due to changes in the facial musculature and laxity in the connective tissue. The facial framework is largely composed of elastin, collagen and connective tissue, and their degradation is part of the ageing process. Therefore, it is necessary to target the underlying structures to achieve a more youthful appearance.
EMFACE utilises HIFES technology to induce contractions in the facial muscles. The contractions trigger a tissue response leading to muscle protein synthesis and to muscle tissue renewal. This leads to toning and remodelling of the targeted muscles helping give more structure and lift, increasing volume in the midface and improving the nasolabial fold. The result is a reduction in jowls and increase in jawline contouring.
EMFACE uses synchronised RF energy to heat and stimulate the subdermal connective tissue, remodelling elastin and collagen, which can result in increased fascial tightness and elasticity, reduced horizontal forehead lines, brow elevation and skin texture improvement.
Most heat-based devices create scarring under the skin, known as fibrosis and adhesions. Whilst this is what helps lead to skin tightening, if you then decide to have a surgical treatment in the future, you may experience complications. EMFACE respects the skin's structure and has a much lower risk of scarring under the skin and leads to better long term results.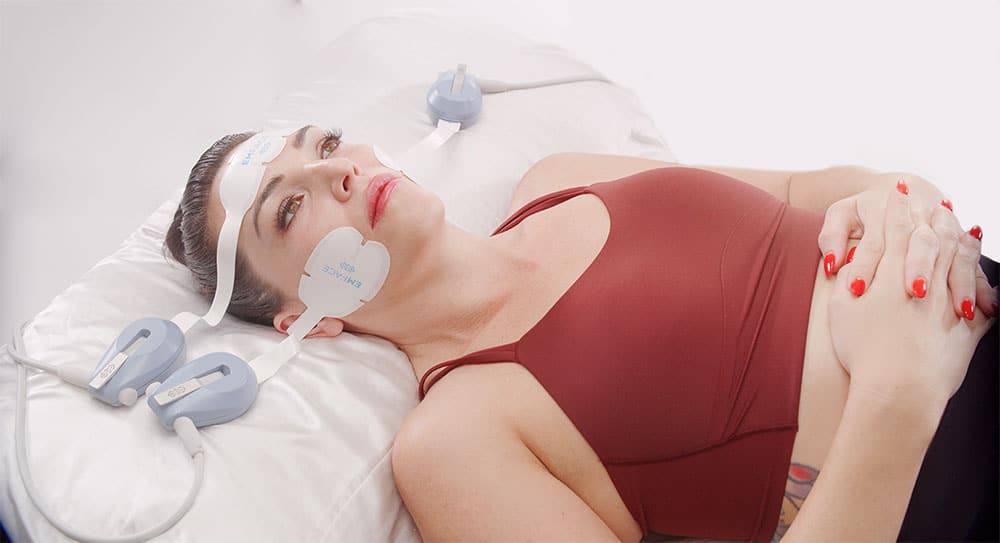 You will need an initial consultation at which we will determine if the EMFace treatment is right for you. The treatment itself takes about 20 minutes.
It will involve us applying EMFace's  three electrodes onto strategic points on your face to target the muscles that are responsible for lifting your brows and cheeks – namely your forehead, and on each cheek. The treatment is needle and pain free. You will simply feel a warming sensation due to the radiofrequency and involuntary pulsing of your face as the HIFES energy contracts your muscles. The treatment has no downtime.
Mr Ghanem recommends four 20 minute treatment sessions, one per week over a month and optimum results will typically be achieved 6-12 weeks after treatment.  The results will last around a year, although you are free to have more frequent treatment should you require.
EMFACE treatments will give your face and skin a lifted appearance, particularly in the brow and corners of the mouth, as well as improve definition along the contours of the face, like the cheekbones, jawline, and chin.
Optimum results of EMFACE will be achieved around 3 months following the treatment course. Clinical studies have shown that after 3 months patients can achieve:
•  37% reduction in wrinkles
•  25% improvement in skin evenness
•  30% increased muscle tone
•  23% improvement in overall lifting effect
•  19% increase in muscle density
•  110-129% increase in elastin
•  26% increase in collagen
•  21% increase in the number of myonuclei that provide the muscle with nutrition
Non invasive, energy based
20 minutes – course of
4 recommended