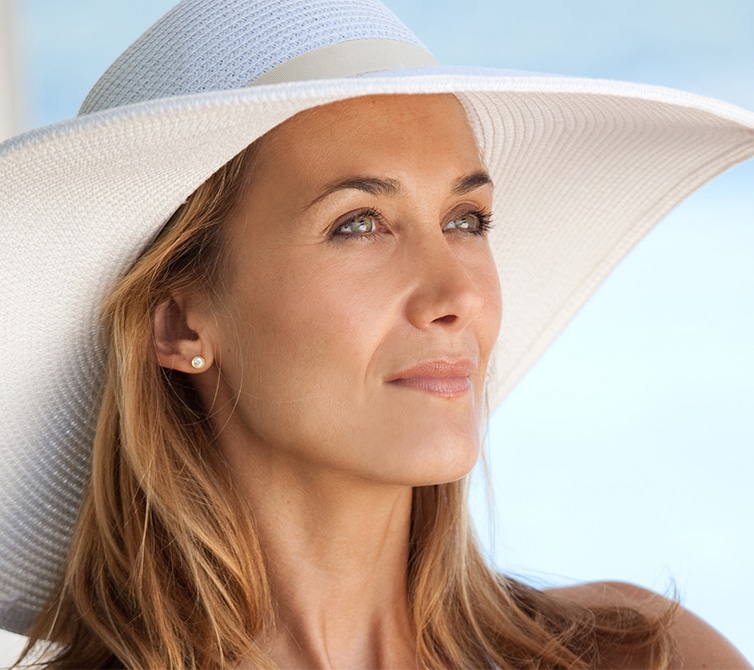 The Hydrafacial treatment is ideal for both men and women, irrespective of skin type. It addresses common concerns such as lines and wrinkles, tired skin, sun damage, large pores, acne and congested skin and pigmentation.The procedure is designed to improve skin health by rejuvenating the skin as well as act as a remedying solution for certain skin conditions. A favourite of A-list celebrities, the Hydrafacial non-invasive treatment detoxifies, rejuvenates and protects your skin, delivering immediate results.
The treatment replenishes vital nutrients that aid collagen production such as horse chestnut seed extract, copper zinc and red algae, whilst removing impurities and dead skin cells.  The end result is an instant, visible reduction in wrinkles and lines, and fuller, firmer skin.
How Does It Work?
Cleanse & Peel
Uncover a new layer of skin with gentle exfoliation and relaxing resurfacing.
Extract & Hydrate
Remove debris from pores with painless suction. Nourish with intense moisturizers that quench skin.
Fuse & Protect
Saturate the skin's surface with antioxidants and peptides to maximize your glow.